Rather than seeing themselves as passive consumers of culture, many [people] now see themselves as co-creators of culture, in all sorts of interesting ways, and I attribute part of that shift to the explosion of consumer technologies that put them in touch with their own creativity.
Amy Heibel, Vice President of Technology, Web & Digital Media, LA County Museum of Art
_______________________________________________________________________________________
Creative Circles Forum:
"Art + Technology"
Experts and Educators Explore Innovation
Sponsored by: 

Moderated By
Steve Mallory
With
Tom Vice
Joe Reed
Amy Heibel
Dr. Ewan Branda
February 24, 2014
7:00pm – 9:00pm
Hosted by
The Falcon Theatre
_______________________________________________________________________________________
Join us for this innovative conversation discussing the emerging fields of technology, science and art! 
Topics to discuss:
The value of art and design to innovation is clear: Artists and designers humanize technology, making it understandable and capable of bringing about societal change.
Innovation and creativity is America's global competitive advantage. 
The tools and methods of a project-based education offer new models for creative problem solving, flexible thinking and risk-taking that are needed in today's complex and dynamic world.
How can we create a truly comprehensive education that prepares students for life where everything is increasingly interconnected in the 21st century? 
Tom Vice, Senior Vice President of FotoKem provides this thought: 
"In post-production, we use software and hardware to paint images and create worlds that truly defy the imagination.  As technology becomes more accessible and the artists become more adept in its application, an amazing deluge of art and innovation fuels modern storytelling. We are continually inspired by what technology can bring to the creative table, and the ways it can enhance and elevate the audience experience.  Burbank Arts for All Foundation is embracing this wave by collaborating with professionals from many walks of life to engage in a creative conversation at the Creative Circle Forum.  I look forward to an open and eventful dialogue." 
This one-night only event will combine a one-hour panel discussion with a one-hour hosted wine and cheese reception.
Another not-to-be-missed event hosted by the Burbank Arts for All Foundation.
TICKETS AVAILABLE ONLINE AT: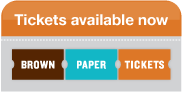 _______________________________________________________________________________________
Learn more about our Moderator:
Steve Mallory
Director of Ideation
Edelman Public Relations
Mr. Mallory is tasked with providing sparks of creativity and innovation for new and existing clients in the western region and plays an integral role in most new business activities at Edelman Public Relations based in Los Angeles.
Prior to joining Edelman, Mr. Mallory was a working actor, writer and producer. His experience as a performer and teacher at the Groundlings Theater in Los Angeles led to starring roles in several cable series including The Joe Schmo Show II and BSTV.  He worked as a writer on ABC television pilots including Platonically Incorrect and David Gell Is Back. As a producer, he created several online video series including projects for Crackle.com and the Marbles series, which resulted in the VH1 pilot entitled The Science of Hollywood which Steve co-wrote, co-directed and edited.  He was also a producer for AOL and its content division; writing and producing short form video content for its lifestyle channels.
Mr. Mallory balances his work with his entertainment activities, having recently written an episode of The Looney Tunes Show for Warner Brothers Animation, acting in the film Identity Thief and the NBC series Save Me, writing on the New Line comedy Tammy and co-writing a new holiday film for Universal Pictures.
And our Esteemed Panelists:
Tom Vice
Senior Vice-President
FotoKem
For the past 15 years, Mr. Vice has been fortunate to work with the industry's leading professionals in digital post production. Beginning his career as a post-production assistant on "Diagnosis Murder", (one of the very first network programs to acquire images on HDCam tape at 24 frames per second) he was able to be involved in a video based production during its infancy. At FotoKem, Mr. Vice is charged with offering client's unique solutions to complex workflow problems and has been instrumental in developing new software and technologies.
Joe Reed
Science Teacher
Luther Burbank Middle School
A classroom teacher, Mr. Reed has been designing individualized educational programs in the Southern California community for over 30 years. He was selected National Science Fellow by the National Science Foundation and has also been named Teacher of the Year by the Los Angeles Times.
Amy Heibel 
Vice-President of Technology, Web & Digital  Media
LA County Museum of Art
Ms. Heibel began her career in journalism & communications, before leading an award-winning team of media production staff in seven offices across the US & Europe and producing over 200 projects a year for many museums. At LACMA, Ms. Heibel has: initiated a series of online artist commissions; created various mobile apps; guided the design, content strategy and technical development of three museum websites; and conceived and developed a multidisciplinary art & technology program, raising funds from public and private sources.
Dr. Ewan Branda
Associate Professor of Architecture & Coordinator of History-Theory Curriculum 
Woodbury University
Dr. Branda holds a Ph.D. in Architecture from UCLA, a Master's degree in Design and Computation from MIT, and a professional architecture degree from the University of Waterloo. His research focuses on the history of architecture's role in the information society. Formerly a registered architect in the province of Québec, he is also the technical director of the Electronic Book Review and co-author of the NETLab software toolkit.
_______________________________________________________________________________________
_______________________________________________________________________________________
Burbank Arts for All Foundation hosts these forums to bring together our community in support of the arts, arts education and creative innovation in Burbank. 
Become a Circle of Champions member of the Burbank Arts for All Foundation and receive complimentary tickets to future Creative Circles Forum membership events!
Burbank Arts for All Foundation's mission is to ensure every student in Burbank public schools receives a quality arts education as part of their core curriculum.
_______________________________________________________________________________________
PAST EVENTS
Burbank ABC's: Arts Education, Business and Creativity
October 15, 2012
Media Experts Talk Media Arts
March 14, 2013